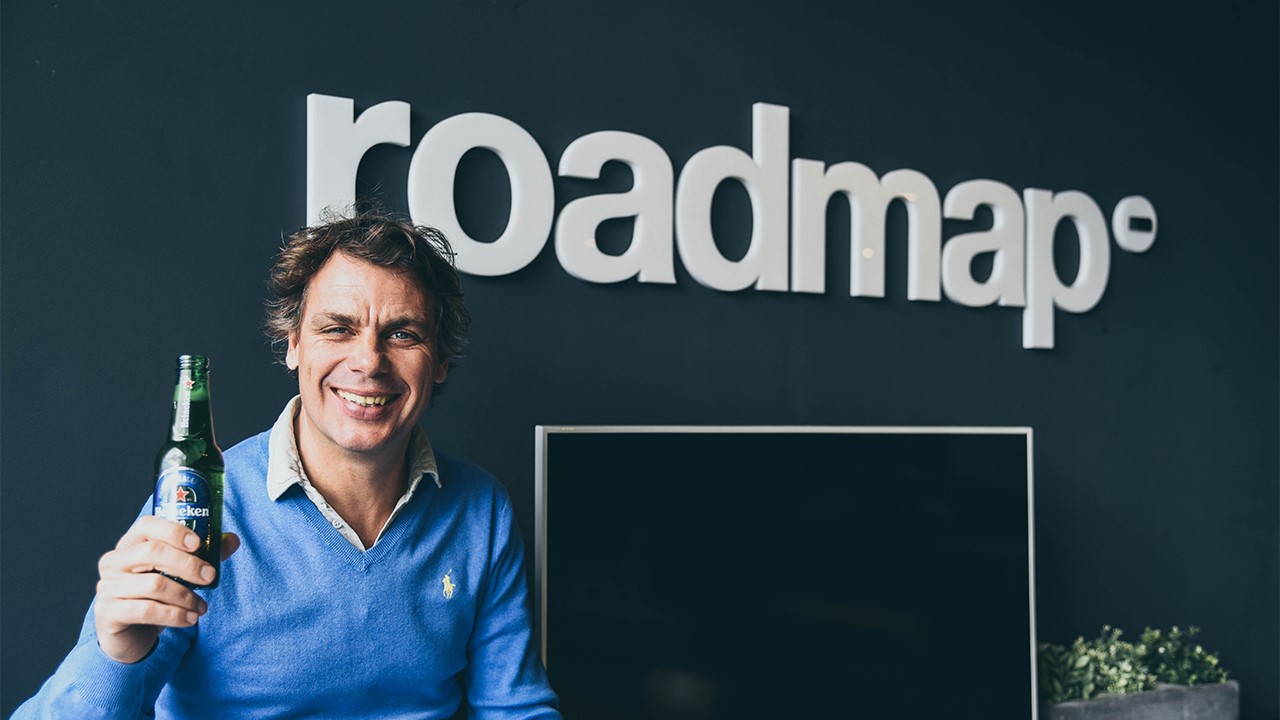 "If you are wearing a Roadmap shirt beers are half a price"
Being a proper startup, the Roadmap team flushes a busy day away with beer. As founding fathers we did soms parental research and put our effort in making a special key-client deal with the bar next to our office. If you are wearing a Roadmap shirt beers are half price. Great deal huh? Slight problem: all of our employees walk straight passed our preferred supplier on their way to this hysterical overrated overpriced hipster bar that doesn't do deals on beer. (They don't need to because they are always packed).
So here we are. The Management Team. Wearing company t-shirts. At our 'neighbar'. Making up for lost beer. Flushing away a totally waisted day. Because we did not take our employee behavior into account, we put a lot of effort in something that is of no use at all. In this case that is not a big disaster since our team consists of 25 people and they don't drink a lot of beer (compared to German companies of this size). But if we want to be great in procurement we should do better, I suppose.
That is why we were thrilled (see, here come's the sunny part of this piece!) that a procurement expert in our network, Mike Cadieux ,posted that he is a fan of Roadmap. Mike stated:
"if you are running a Fortune 200 Travel program with $50M+, and you aren't talking to these guys about how to improve traveler experience, while driving out costs, you are behind. PERIOD. ADVICE - Find these guys and get a meeting".
(in case you don't trust beer drinking men in homemade t-shirts on their word, here is Mike's post)
Our point is (yes, there is a point): if you have negotiated fantastic deals for your travelers and your travelers don't comply.. you have nothing, zilthsch, niets, nada… and you did not save any money. If you have a program of 50M+… well I rest my case.
So how can you make your travelers comply to your program?
- listen to your travelers (and to us, experts in failing and overcoming sorrow)
- look at the (missing) data!
- create identity/personality for your program
- make sure they know what you have done for them and why!
- repeat this message and share this information when they need it most..while traveling
- procure what you travelers want
- be flexible
- trust your travelers to make the right decision
- find ways to 'nudge' them when they don't
@Mike: thank you! We need people like you to move the needle and we are a big fan of you (and sleep in t-shirts with your name on it). Let's drink beers when we are in New York! You may pick the place……
Markus