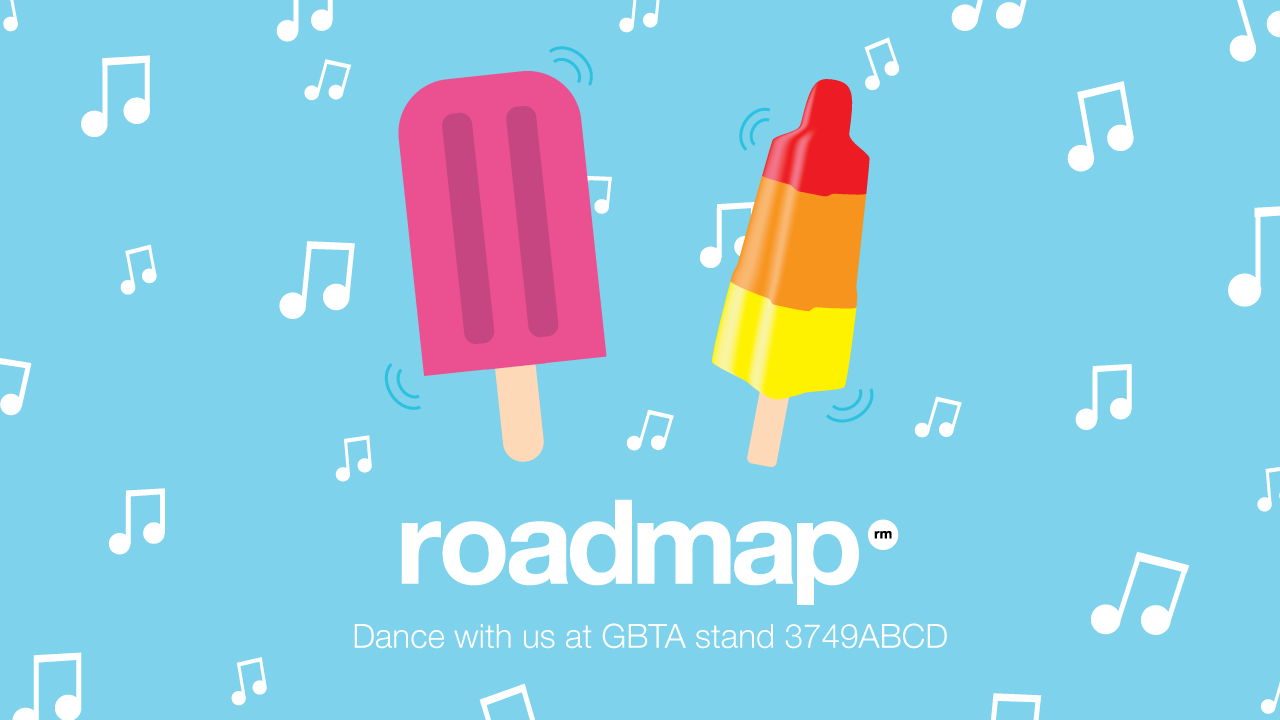 Dance with us at GBTA 2018
This will be our 4th attendance in a row at the GBTA global Conference and every year we love this venue. Why? Because the whole industry is there, and we consider you all as our new friends... and because we are allowed to wear funny suits.
This year we will act like lunies again and we promise to demo amazing stuff that supports our mission to create traveler happiness.
Roadmap has created the "All in one travel app" that is branded towards your company. It is integrated with your suppliers and has your travel program in the app. This creates a seamless travel experience within the context of your program.
We're very excited to showcase our unique take on achieving deep(er) supplier integration. Share how Roadmap discovers serendipitous moments, seizing those moments & turn them into an advantage. Providing rich social features to connect traveling colleagues globally. Pro-actively assisting you, your program and your travelers while on the go.
We are sharing a booth with other innovators of the travel industry Conichi and Tripism. We have integrated our services and we already share customers. But now we share Booth number 3749.. Please come and visit us..
And if you guess our suits for this year we will invite you for dinner and a dance..